1.Enter the website recharge link: 1.انقر موقع الإنترنت: www.mashichat.com
2.Click the recharge button in the upper right corner to recharge
2.أنقر "شحن" في الزاوية اليمنى العليا وإجراء الشحن.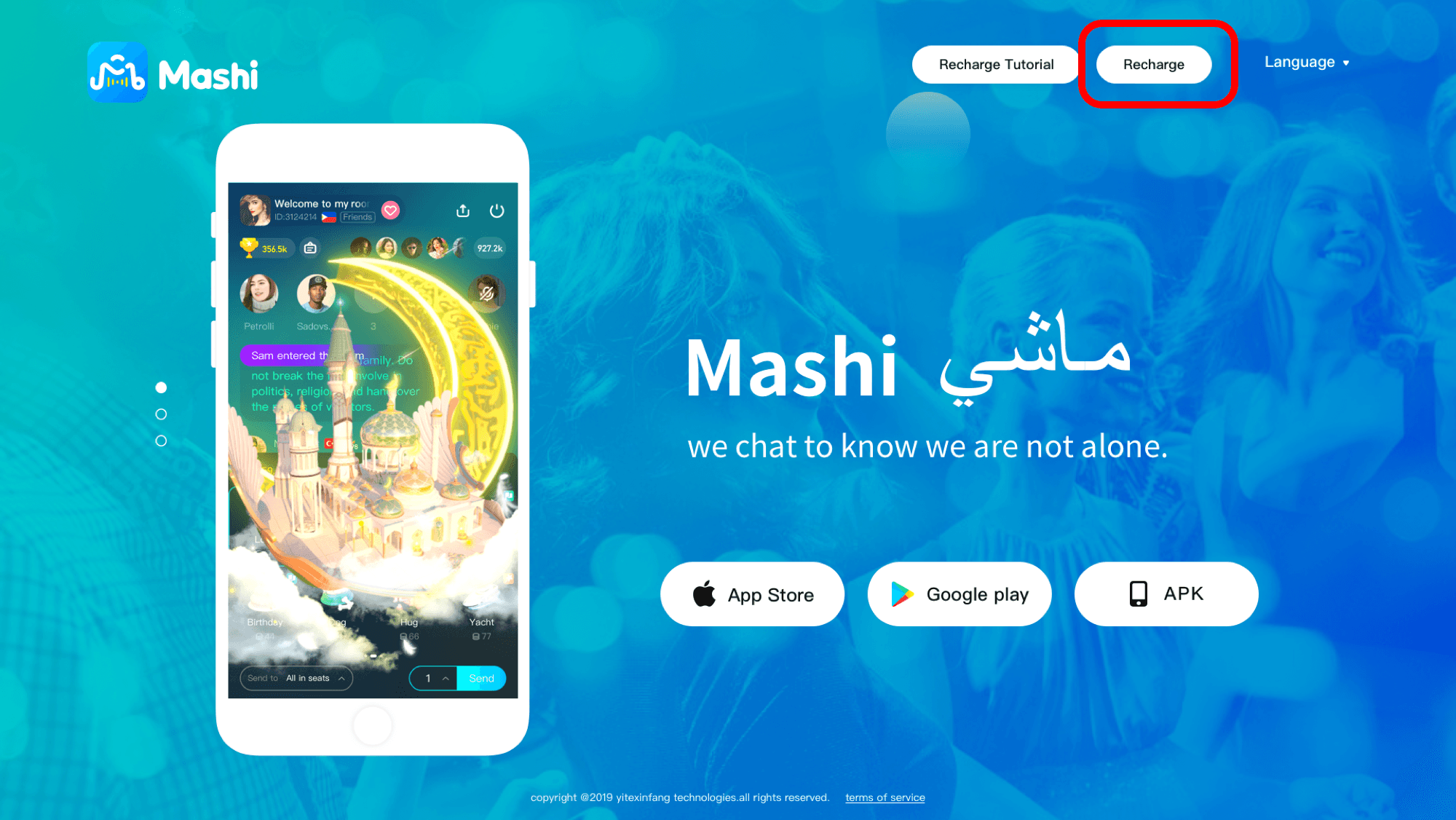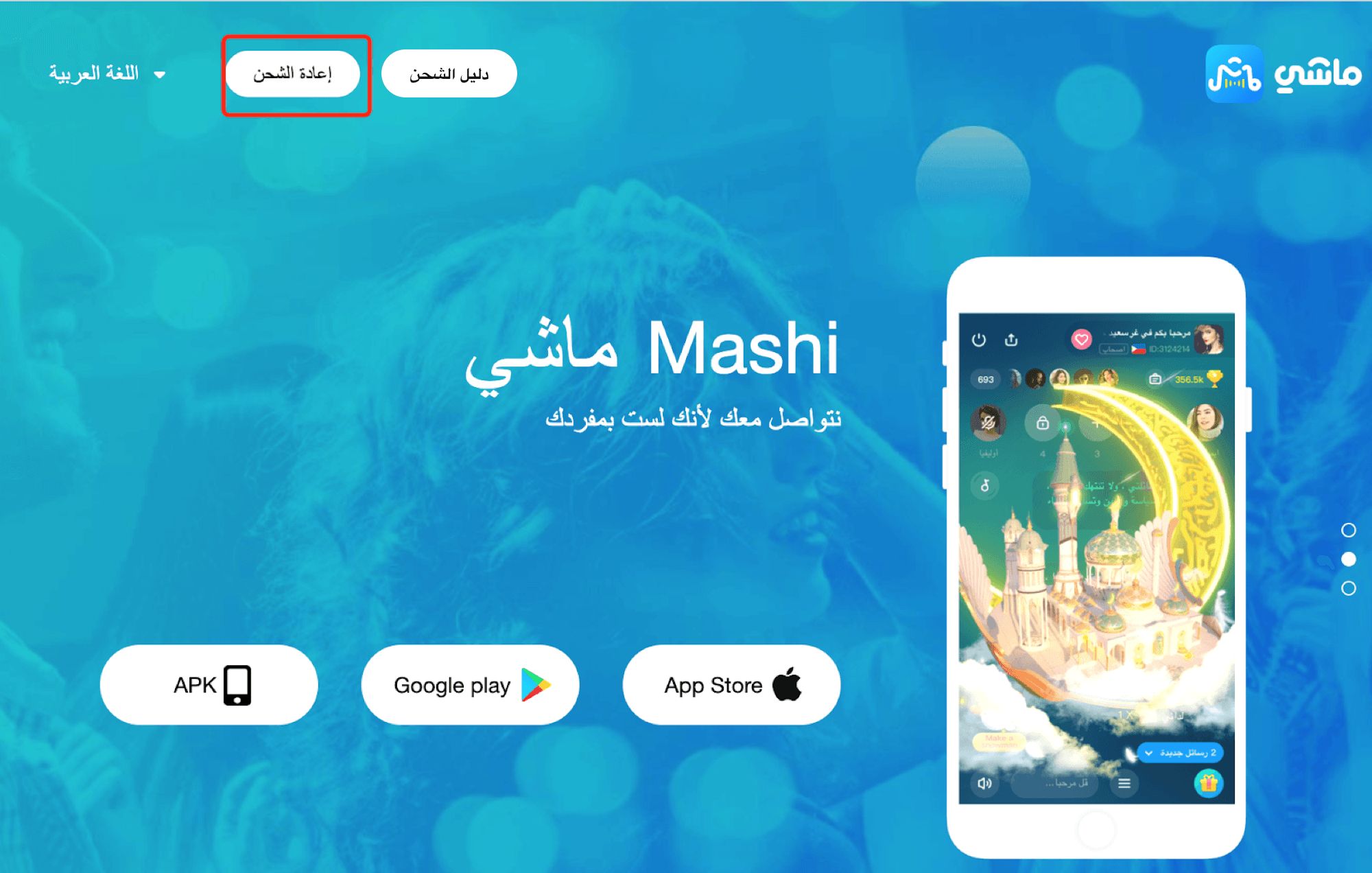 3. Enter the mashi ID to be recharged, for example, 10030, and click search.
3.أدخل mashi ID، مثل 10030 وأنقر "أبحث".


4. Select the country and the number of recharged gold coins.
4.أختر الدولة ومبلغ العملة الذهبية.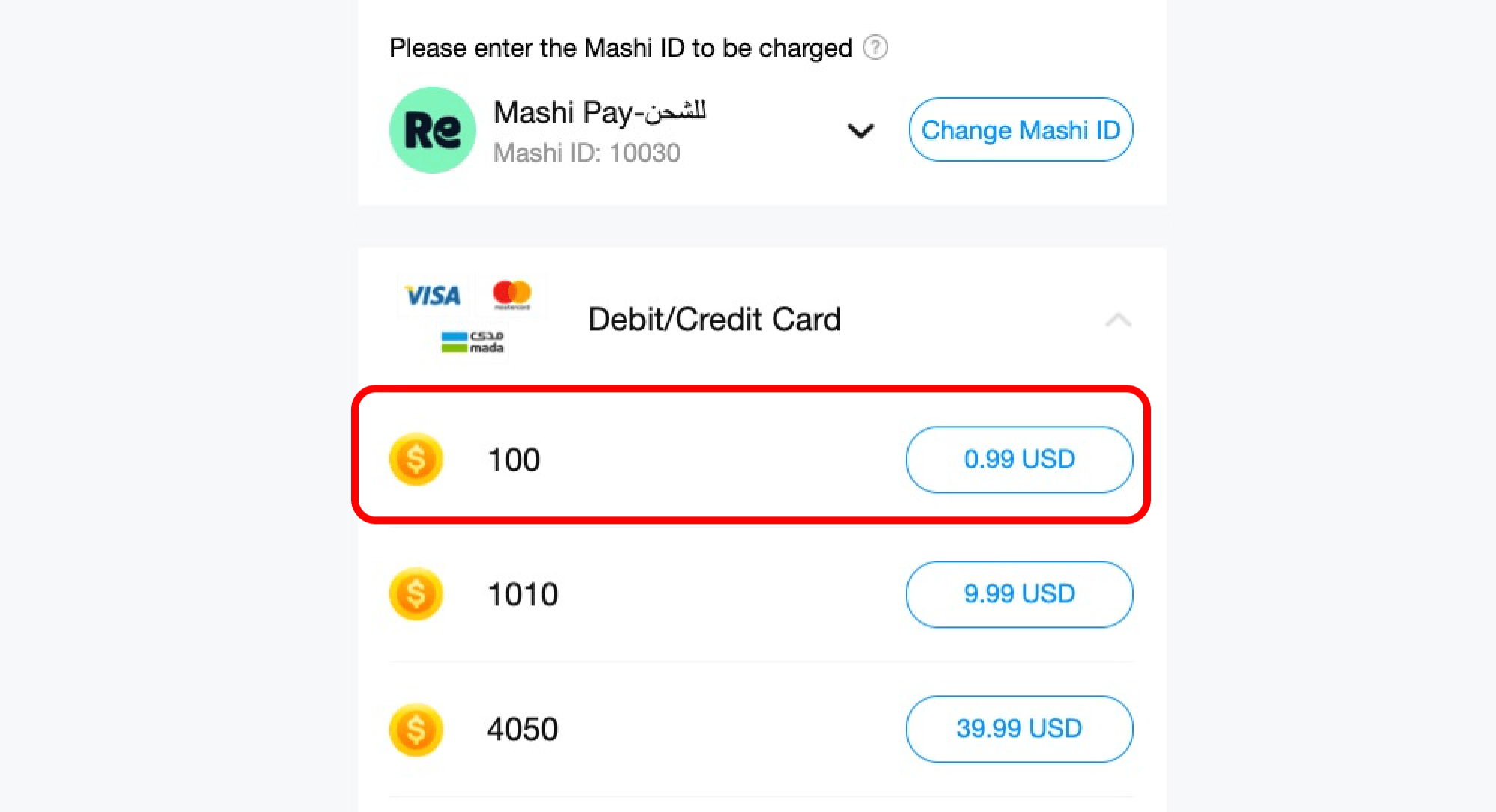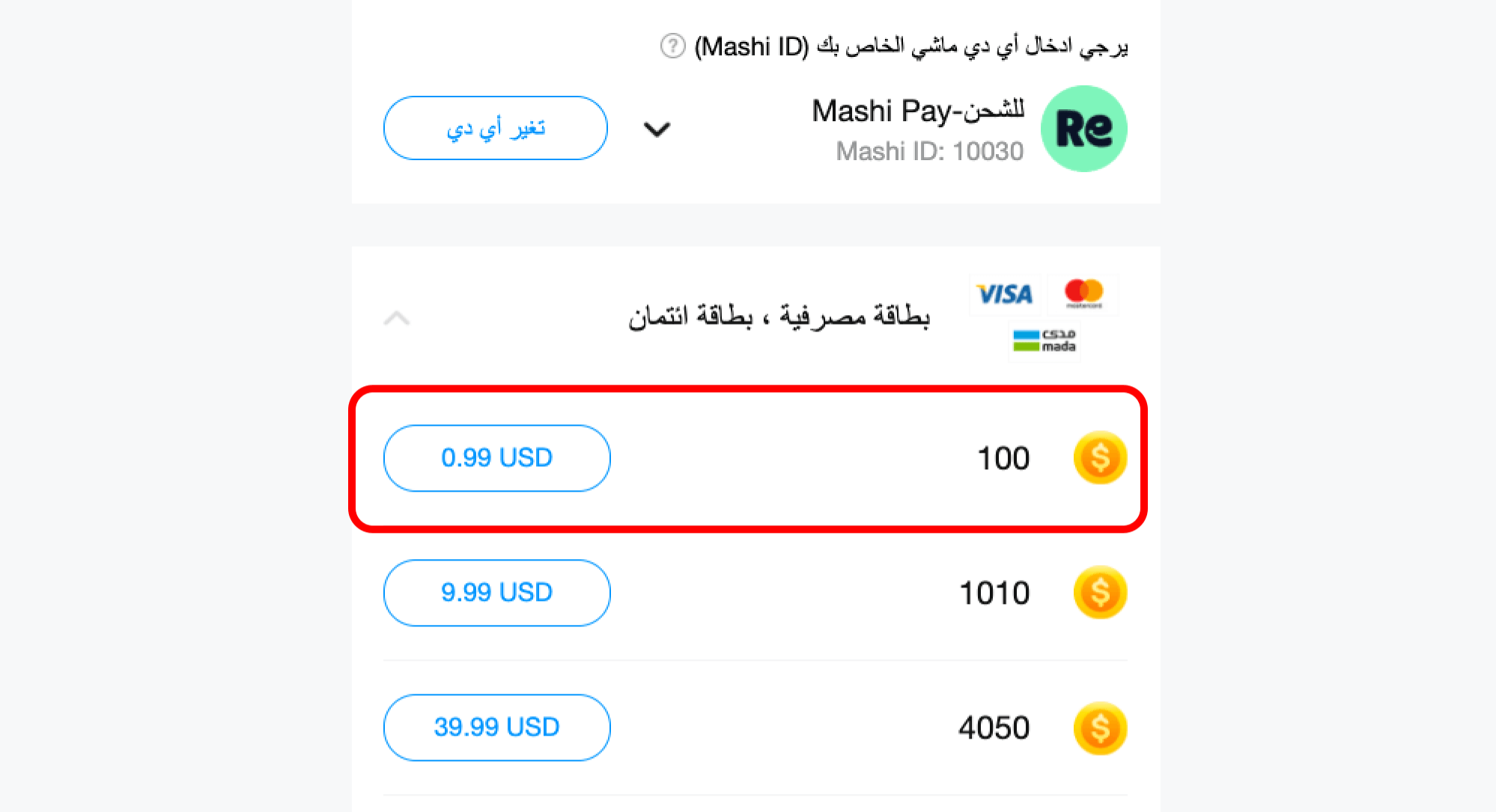 5. Make the payment.
5.إجراء الشحن.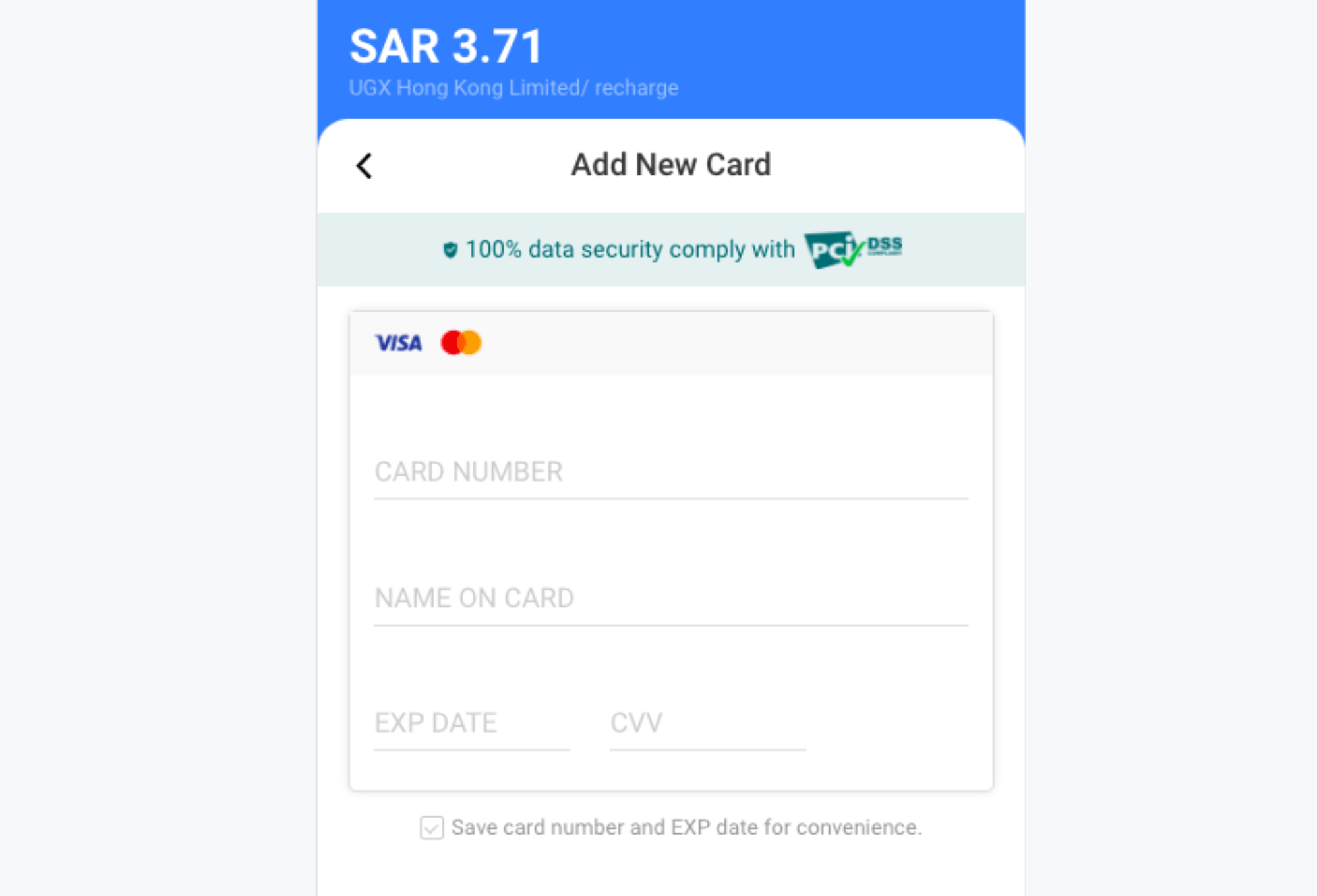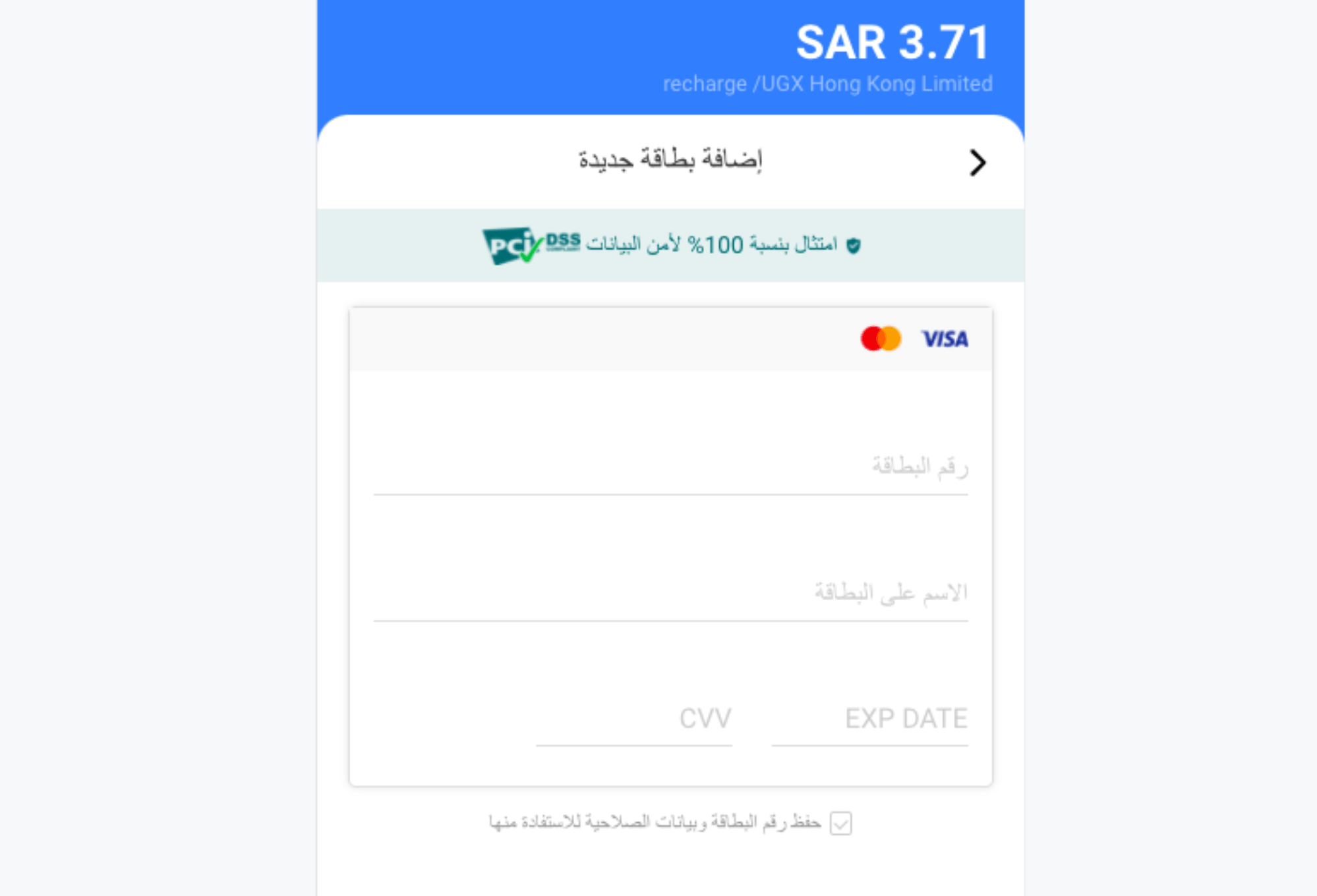 6. Successful payment
6.تم الشحن